Post by Sonic on Aug 14, 2014 20:43:27 GMT
Here's my build thread for my Saloon

It's all standard Fiesta XR2 with Fiesta RS Turbo Recaro's and engine, making this car very quick
Couple of pictures when I first got the car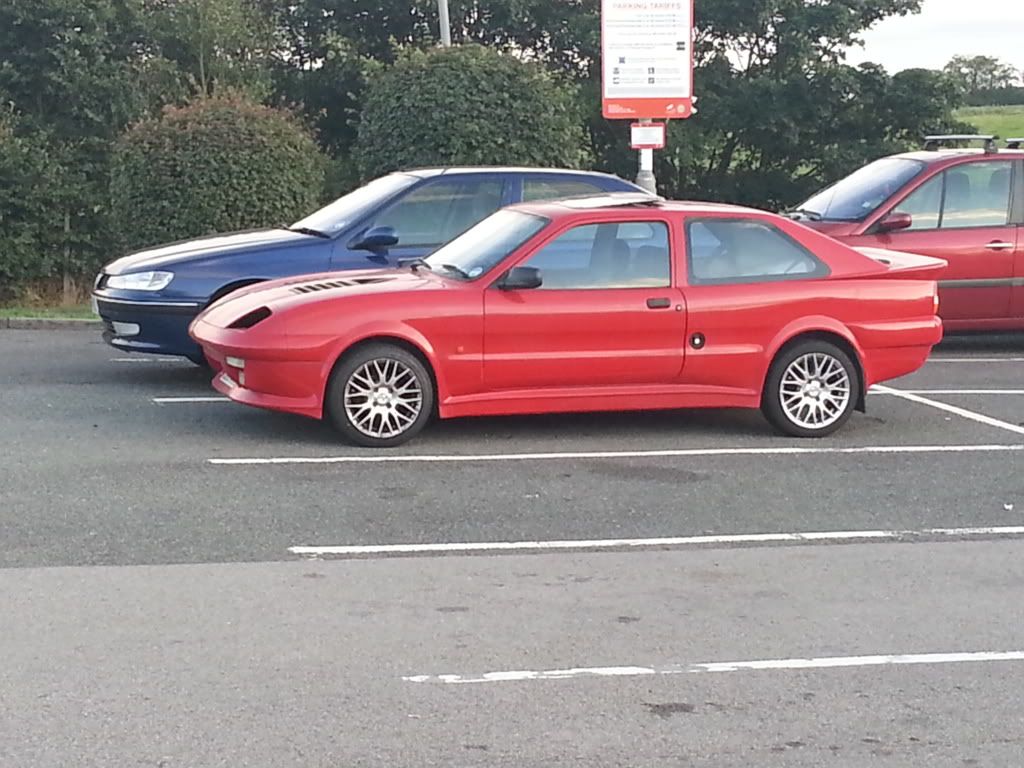 Snapped the handbrake cable a few months after buying the car after managing to break down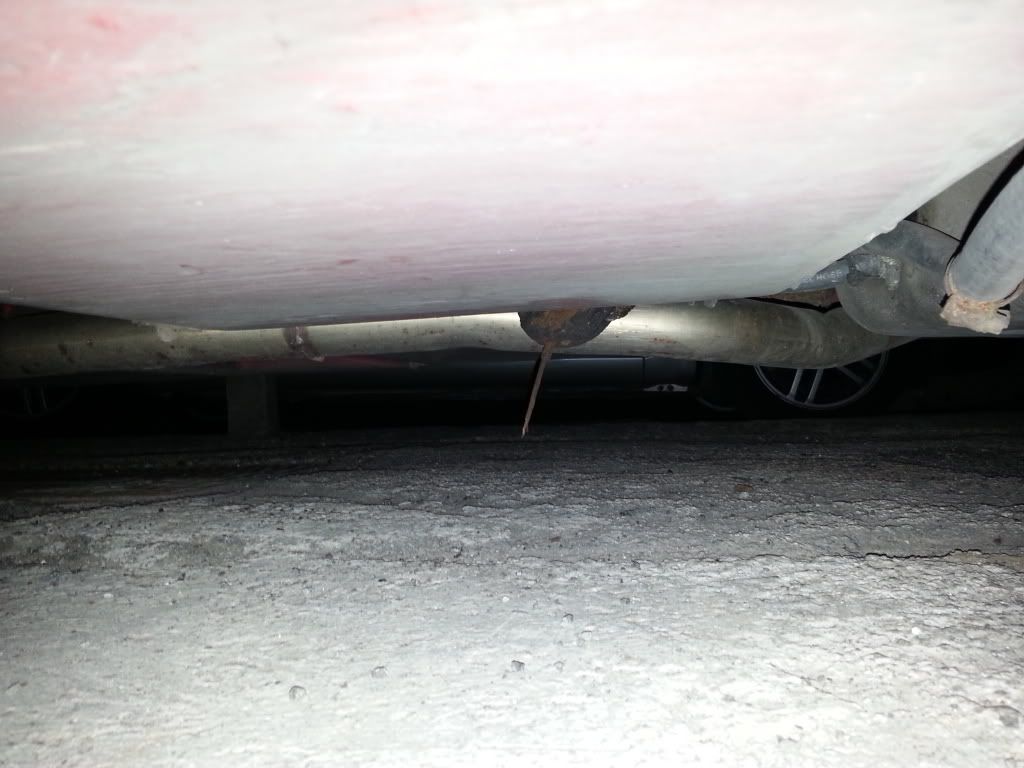 This led to me replacing all the brakes as they were in a right state
Front brake pads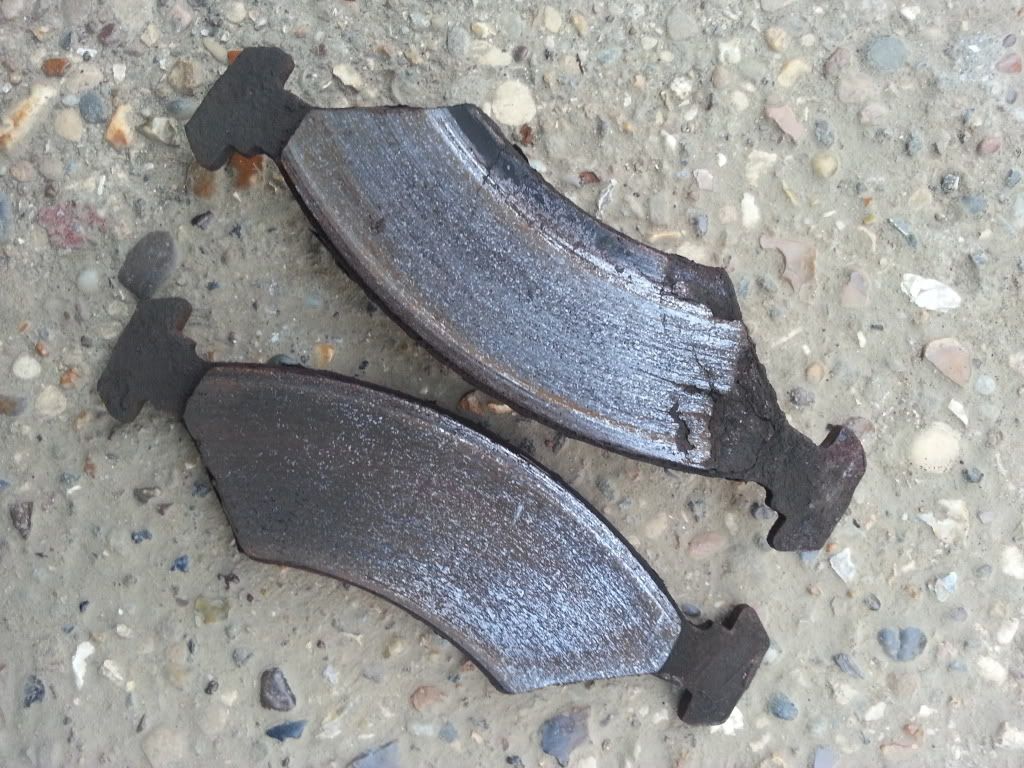 Rear brake shoes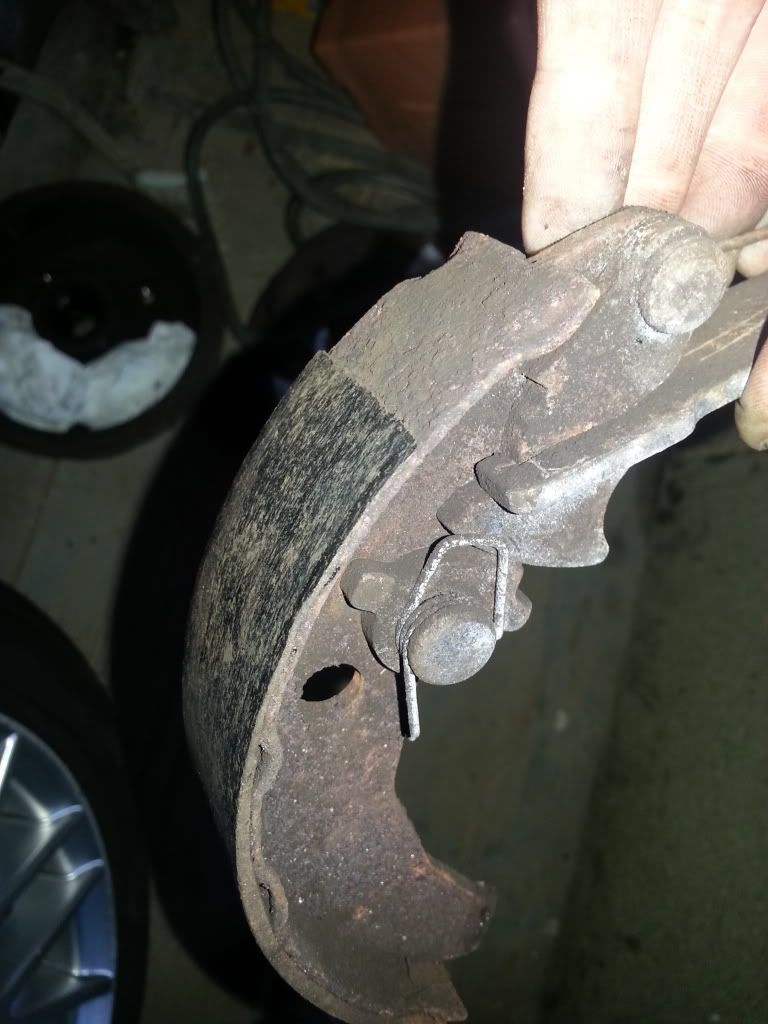 After spending just over a month sorting the brakes out, due to rusted bolts and wrong brake discs. Started using the car again for work

shortly afterwards I heard a funny noise coming from the engine bay, managed to pull over and discover that the drive belt had frayed a little. Got the car to work and back home safely. This was October time and it dark after work so had to wait till the weekend to change the belt. Won some winter wheels from Ebay in Huddersfield so paid my sister a visit who studies at university there. So couldn't change the belt but the car was booked in the cambelt and water pump to be changed and asked them to change it as well.
Picture of the wheels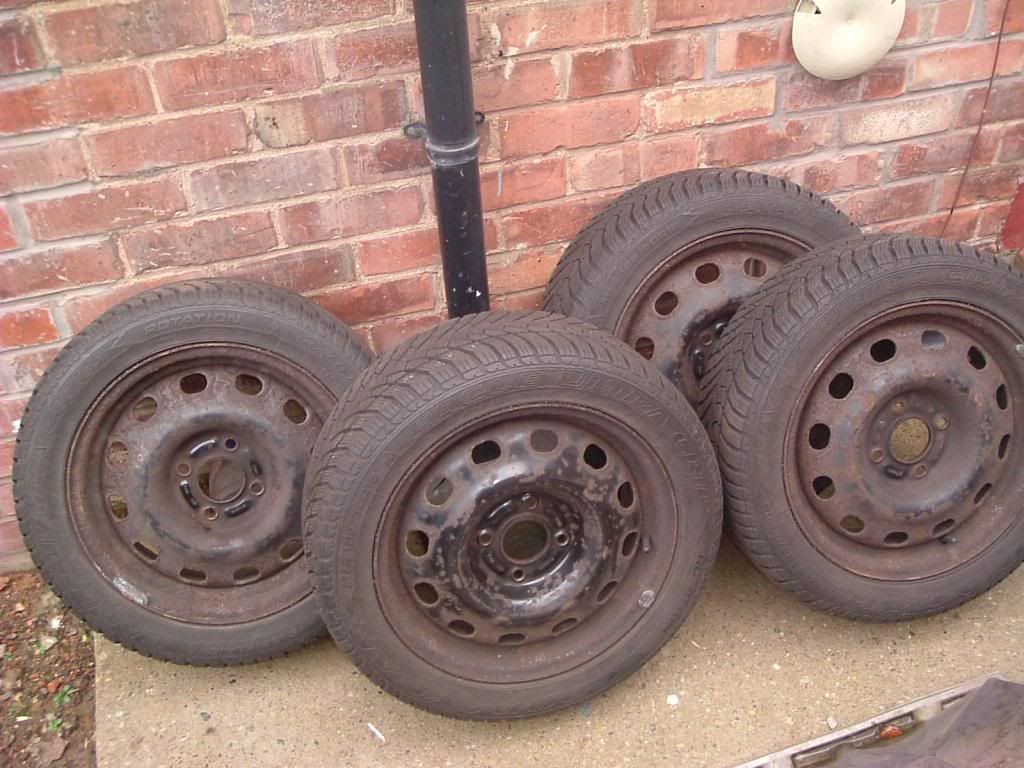 As was well for a week or so

Coming home from work one night, the car started idling funny... the bottom hose from the radiator and split
nearly made it to a local Asda it stopped 200 feet from the car park. With the help of my mum managed to push the car remaining distance. Popped into Asda to buy some duct tape to plug the hole. Called my dad out to follow me home.. which I made in one go

Hole in the hose
Order some shiny new silicone hoses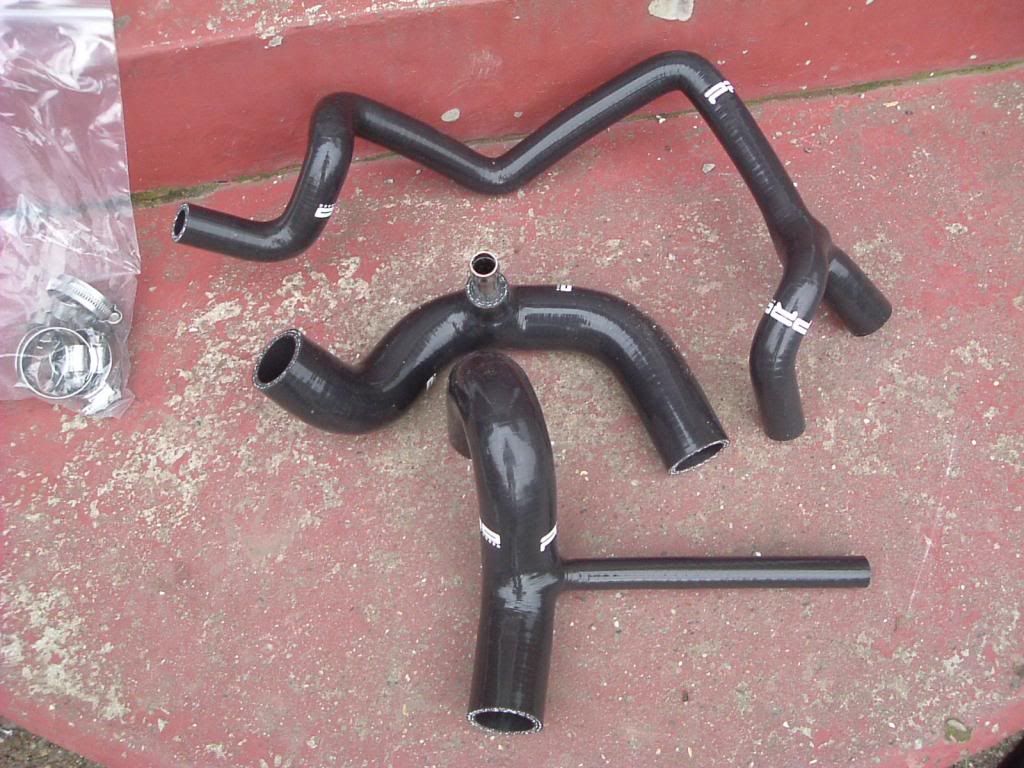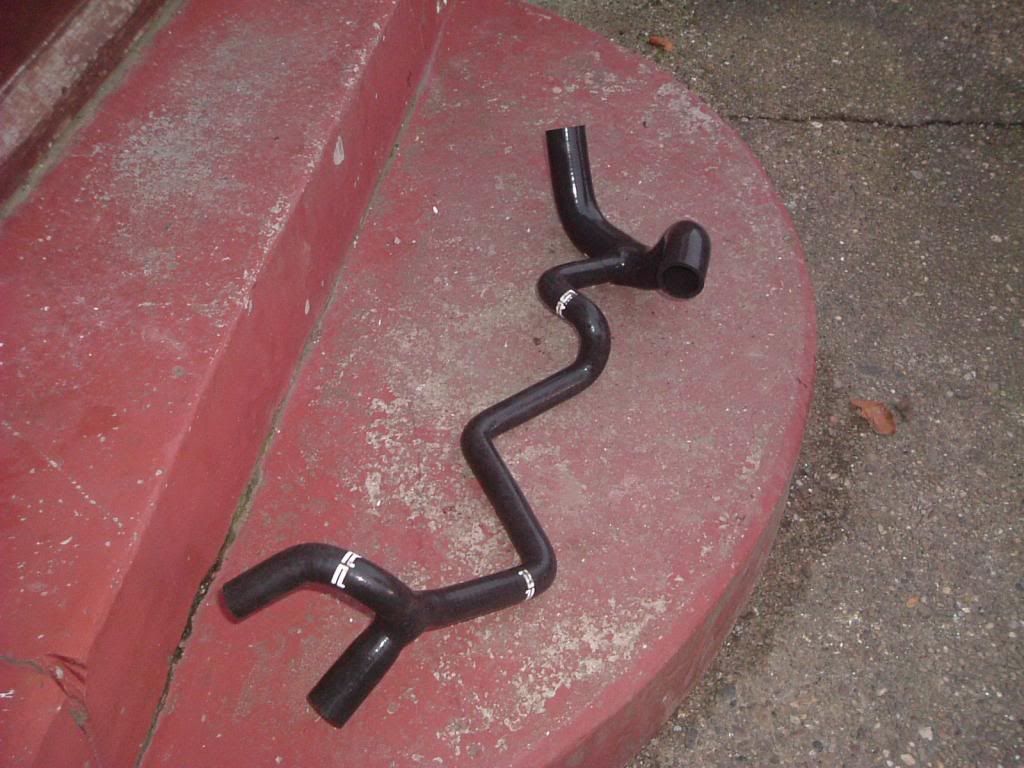 Hose didn't fit properly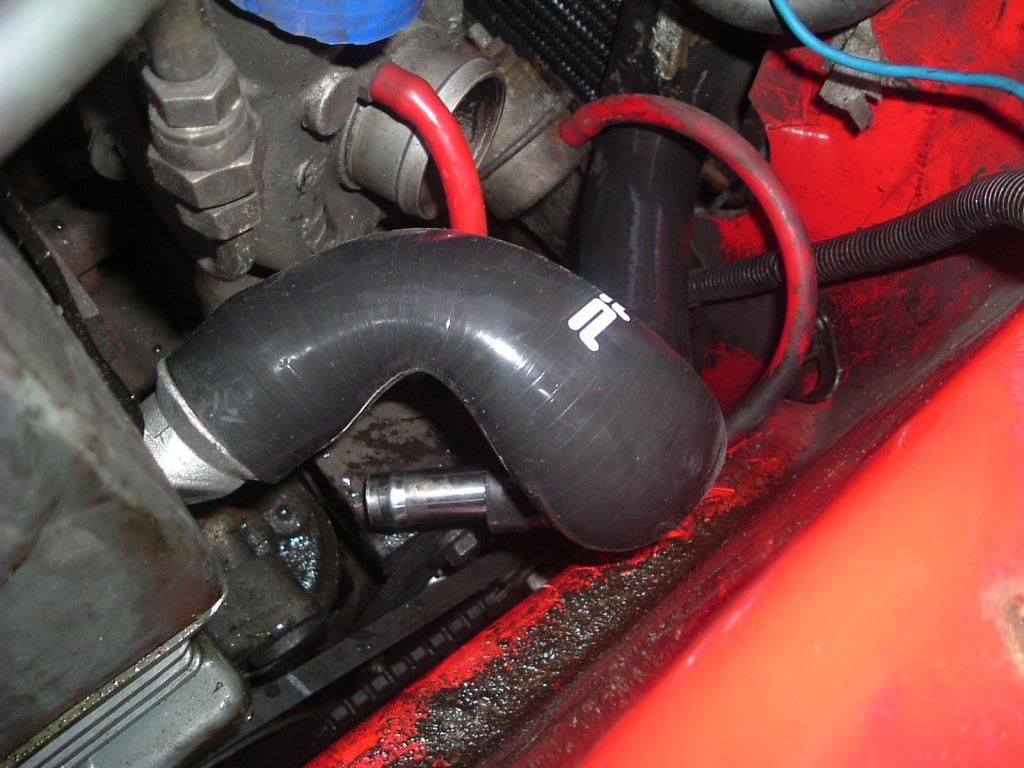 Had to shorten the end to fit it better, the hose sits under the air filter for the turbo and above the alternator making space tight.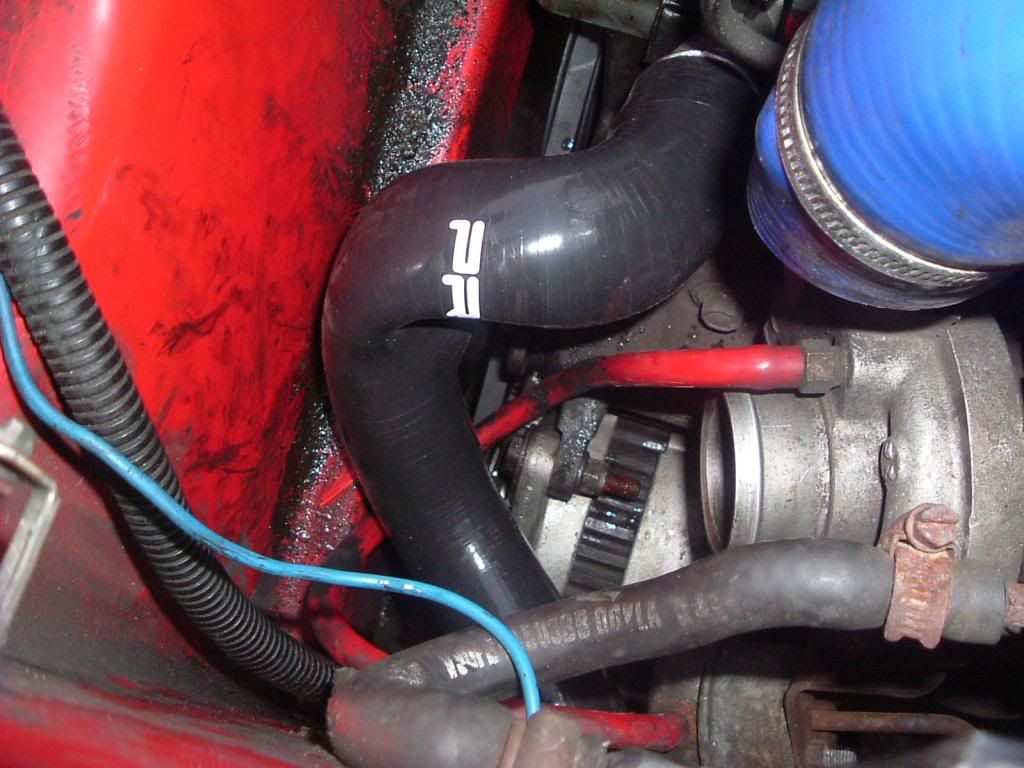 Changed a few of the other hoses, couldn't change them all as I think my hoses are a mixture of XR2 and RS Turbo.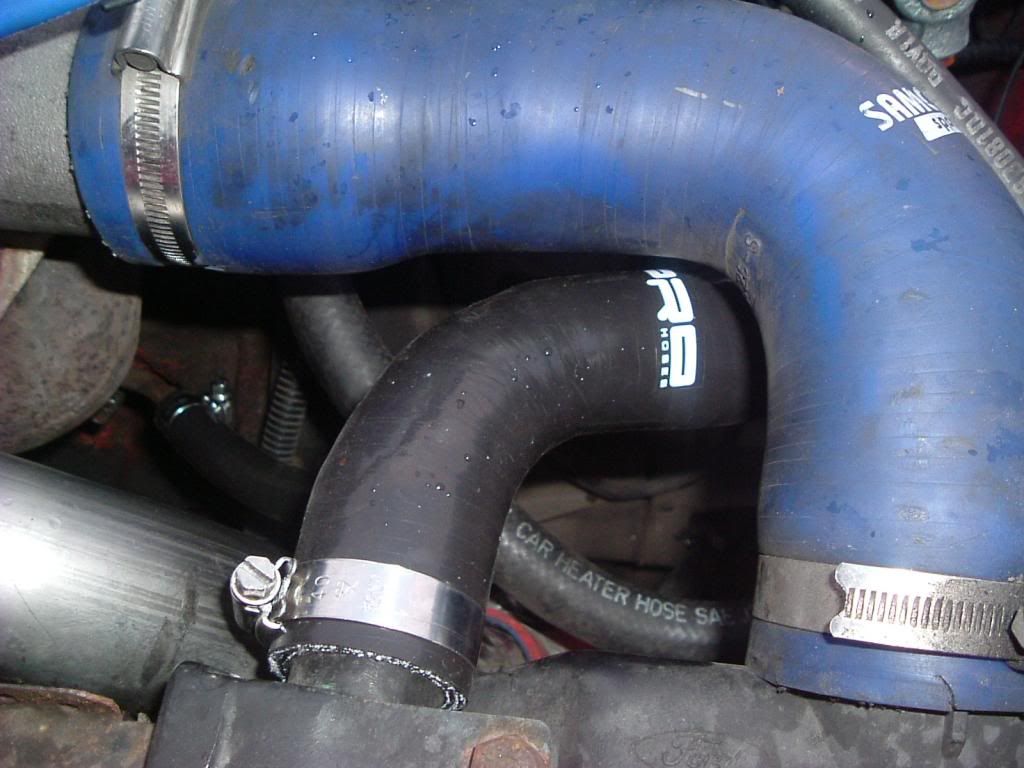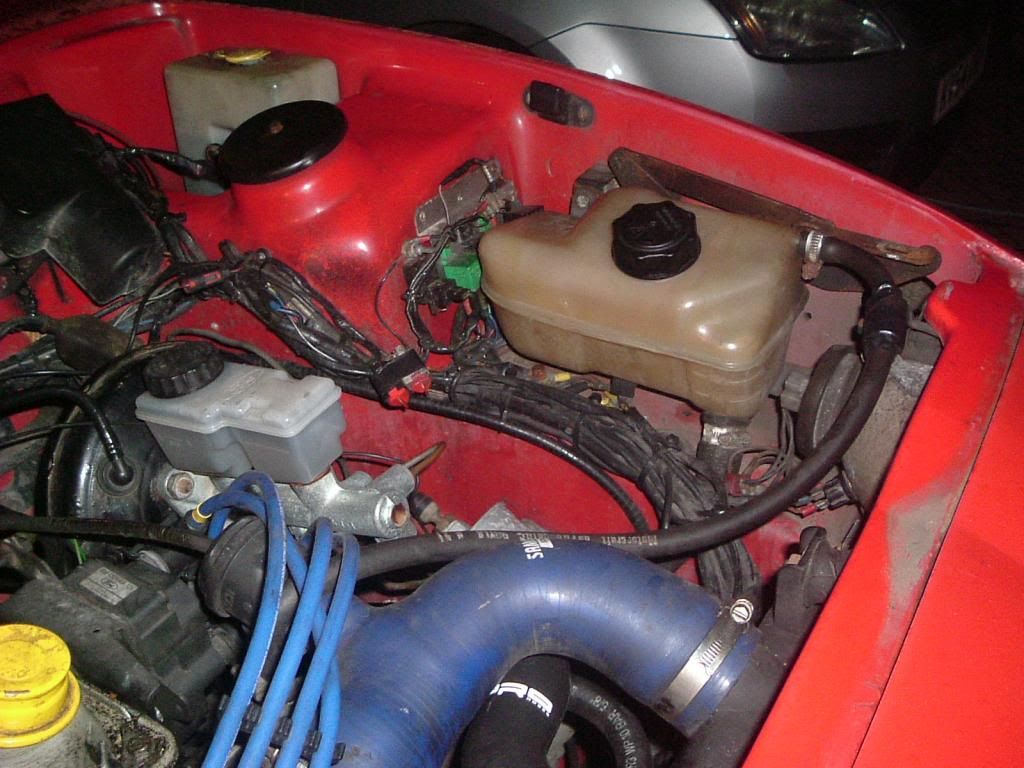 This brings it up to date end of 2013/beginning of 2014.
Start of the new year I thought I would have less running issues to sort... but I was wrong
Went for a drive one weekend, filled up with petrol and the car wouldn't restart

no starter motor click, not attempting to turn over. Push the car of the forecourt, call my dad again to help jump start the car. Nothing
bump start it and got it running

drive home and try starting it again.... nothing
Found a 100amp fuse under the bonnet which had blown, quick trip to Halfords to buy a replacement fuse (or two

)
The car turns over
but won't start, changed the starter motor made no difference, push the car onto the street and bump the car starts... weird

At this point I'm getting annoyed
ask my dad to take a look and the car starts
but I'm relieved to have a working car again

The culprit..... depressing the clutch before starting. Weird but hey ho. It's been fine since and no longer requires the clutch depressing, guess it was due the cold weather.
After fixing this issue I just used the car while concentrating on carrying out the Mondeo brake servo conversion on my 2+2.
Since we had started Spring/Summer I wanted to make use of the sunroof which had been duct up during winter as it leaks, forget/can't find any photos of this

It made it to Stoneleigh along with my dad's 2+2, with no issues

Had problems with the car idling when hot so decided to clean the idle control valve after reading a guide on a fiesta rs turbo forum. No actual pictures of the valve but here's some of the related parts also cleaned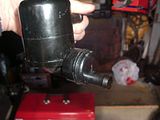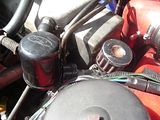 Managed to break the crank case breather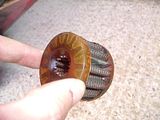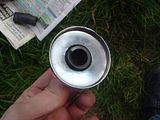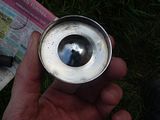 Bought a replacement at Stoneleigh which turned out to the wrong size

found another on eBay and fitted it (pictures to follow)
I've been hearing the drive belt slipping for a while but only when wet and then this happened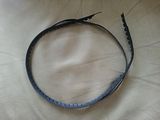 Not again

Took me around a week around other commitments and bad weather to change it, mainly because the of the lack of access. Have to remove the air filter and silicone hose for the turbo
Belt can seen in the picture taken when changing the split hose
Sorry for the long thread guys, I promise to keep it updated from now on